A New Chapter welcome RIAS 'regime change'
March 28 2018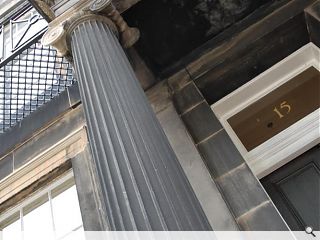 Reform minded architects have expressed encouragement following a commitment by the RIAS Council to undertake a raft of reforms in line with demands set out by campaign group A New Chapter.
Welcoming 'significant regime changes' ANC lent their support to the proposals which include reinstating elections for the post of president and the establishment of several interim committees to review past failures and future reform of the organisations governance and finance.
The latest machinations will see
Stewart Henderson answer calls for his departure
by standing down as president this summer, enabling a membership vote to be conducted to find a successor. Eight unelected members have also lost the right to sit on the council.
In a statement the group wrote: "ANC considers the proposed changes and decisions made at Wednesday's Council meeting to be encouraging. They are in the spirit of greater openness, membership participation, inclusivity and a renewed spirit of optimism."
A further independent review will also be conducted into the historic decision making process and 'associated failings'.
Back to March 2018