Edinburgh tram extension rolls forward to Newhaven
March 14 2018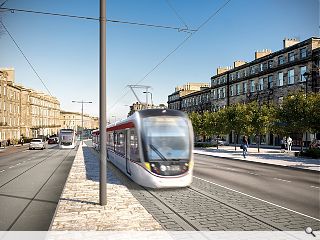 A quartet of bidders have been shortlisted by City for the right to deliver a proposed extension of Edinburgh's controversial tram network from York Place to Newhaven.
BAM Colas Rail, Dragados, Farrans Sacyr Neopul and Sisk Steconfer have been selected to progress their bids for the infrastructure project ahead of a final business case being presented for the project.
All four shortlisted bidders will be invited to tender from mid-April, encompassing all works from the design and construction of tracks to power cables, shelters and public realm work.
A decision on whether to plough ahead with the extension and award the construction contract will be taken at the tail end of 2018.
The first phase of the tram link connecting
Edinburgh Airport with St Andrew Square
was finally completed in 2014 following years of delays and cost overruns.
Back to March 2018