Retail park takes the place of historic Johnstone mill
|
Send to friend
January 31 2018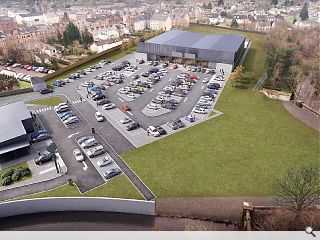 Work to deliver a £3.5m retail park in Johnstone, Renfrewshire, has begun following demolition of an historic shoelace mill in the town.
Paton's Mill
was destroyed in a 2009 fire and is now being replaced by a supermarket, retail store and drive thru by main contractor Bell Building projects.
Claire Donaldson of site owners 4th Consulting, project and asset Managers for the development said: "The redevelopment of the Paton's Mill site offers an exciting new gateway for Johnstone's high street. As such it will offer a prime location for shoppers and we are delighted with the progress we are making to transform this site into a thriving destination.
"The contractor has been on site since mid-December and is working towards completion of phase 1 of the development masterplan in Summer 2018."
Later phases pf work will open up access to the Black Cart River.
Back to January 2018