Contractor appointed for Burrell build
January 18 2018
Glasgow City Council has named Kier Construction as preferred contractor for an ambitious
£66m refurbishment of the A-listed Burrell Collection
for which they will move on-site this summer.
The contract will include repair of the existing building envelope to designs by McAslan & Partners together with the renewal of building services, installation of a new internal access core and full refurbishment of all interiors and landscaping.
This will facilitate an 83% increase in gallery space, together with 35% more storage on the lower ground floor which will also be opened up to the public for the first time. Improved facilities will also include a café, retail and landscaped terraces.
Together these changes will allow more background to be given about the 9,000 treasures within the collection as well as an increase in displayed artwork.
Procurement for the Burrell's visitor experience contract will take place later this year.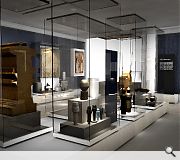 Gallery space will be upped by no less than 83%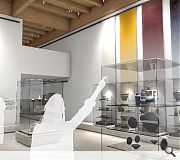 More spacious accommodation will allow more background detail to be provided
Back to January 2018