Children bowled over by Newlands Nursery
January 18 2018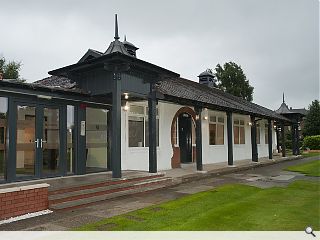 Glasgow Academy has taken possession of a new nursery and kindergarten following conversion of a former bowling club by Mosaic Architecture + Design.
Newlands Bowling Club has been turned into a nursery and kindergarten by the coeducational independent day school, offering space for up to 50 children following a refurbishment and extension.
Dr W.R. Kerr, general manager at The Glasgow Academy, commented: "Mosaic's design of Newlands Nursery takes its inspiration from its unique setting, where indoor-outdoor play is central to the design concept and the garden environment is considered central to the children's learning experience.
"The expanse of the exquisitely designed former bowling club pavilion provides the children with a spacious and flexible play-space that generously opens out to expansive grounds that offer an outdoor environment rich in natural beauty distinguished by a concentration of mature trees."
So successful has the nursery been that it was filled within weeks, necessitating a further extension to be commissioned.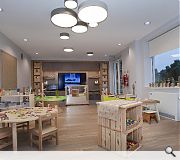 Bowling greens have been transformed into attractive outdoor play spaces
Back to January 2018