Devil is in the brick detail for Kilmarnock homes
October 20 2017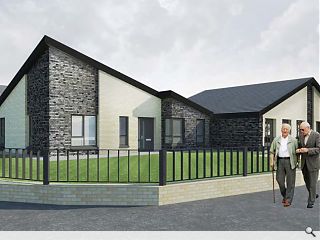 Cunninghame Housing Association, CCG and Mast Architects are to deliver 48 homes in the latest phase of work at Kilmarnock's Longpark.
Plans submitted to East Ayrshire Council call for a new central road to be driven through the brownfield site, bisecting the plot into mainstream homes and single-storey properties for amenity and wheelchair use.
The latter will be clustered around communal gardens to the north while a more traditional arrangement of terraced blocks is proposed for land to the south. Within that form larger scale homes are positioned either side of the access road to serve as bookends.
Completing the housing mix will be a number of cottage flats positioned to provide passive surveillance across an area of central landscaping.
In a practice statement Mast wrote: "A consistent elevational approach is employed throughout with a light stock brick used as the primary material. This is complimented and contrasted by the use of a black/grey smooth brick to frame this primary material. Within the elevations of each block, additional brickwork detailing elements are incorporated to create further depth.
"The use of the contrasting brick is extended to elements such as doors, windows, fascias and soffits, with black or dark grey colours being used throughout. Across the site, a series of varying roof forms are proposed which enhance visual interest, complimenting the simple forms of the elevations themselves."
Brick detailing will add further interest to the facades through the use of bonded piers, corbelled brickwork and Flemish bond brick detailing to highlight entrances.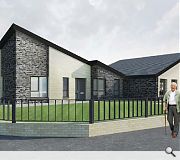 Brick detailing will highlights 'complimentary contrasts'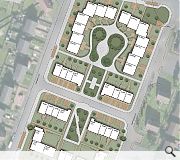 Homes will share a central landscaped 'spine'
Back to October 2017