Mast Architects bring winter 'sun spaces' to Castlemilk
October 20 2017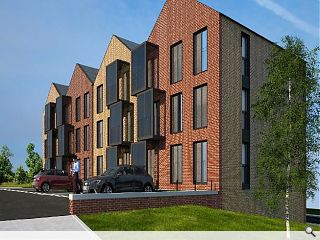 Cassilton Housing Association are pressing ahead with a twin regeneration drive at Barlia Terrace, Castlemilk, delivering a
22-home flatted block
and separate
12 home development
complete with dedicated sun spaces.
Alternating red and buff brickwork will be used by Mast Architects to distinguish adjacent flats with the smaller build adopting a 'Dutch Gable' style to bring interest and rhythm to the street.
Explaining their approach the architects wrote: "Due to the layout of the site, and it's tight nature, the elevational treatment of the building was considered to be dual frontage; with the north elevation fronting on to Barlia Drive and the South elevation facing onto the parking court."
Both builds will also make use of Winter sun spaces to provide visual interest to the facades while doubling as a practical additional space for occupants.
A start on site is expected to be made in April 2018 for completion by early 2019.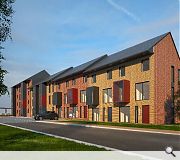 22 flats will be offered in the larger build
Back to October 2017