Stewart Milne revisit Glasgow's Garden Festival with 202 planned homes
September 12 2017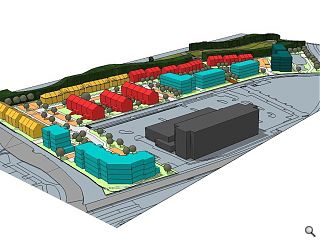 Stewart Milne Homes and GD Lodge Architects have teamed up with Scottish Enterprise to
deliver 202 homes at Glasgow's Festival Park
, occupying an area of grassland which has lain vacant since the 1988 Garden Festival.
Conceived with a view to establishing a built edge to Pacific Drive and Govan Road with higher density properties the scheme will taper down to lower densities overlooking the park while integrating with the Clyde Walkway while offering a mix of apartments, terraces, studio houses and colony homes for sale.
In their design statement GD Lodge wrote: "The proposal is to create character, variety and interest by utilising a carefully selected mixture of external materials & detailing to the housing and flats as well as the hard landscaping areas including paths, roads and parking bays. A high quality and aesthetically pleasing facing brick (mixture of brown, buff and red) will be selected for each building type along with other complimentary materials."
The development will neighbor the
recently completed Village Hotel
.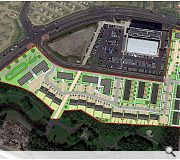 A mix of apartments, terraces, studio houses and colony homes would be built
Back to September 2017