Second wave of Laurieston housing set to break
September 7 2017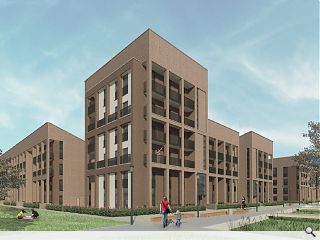 Urban Union has advanced plans to move on-site with a
second wave of housing within its Laurieston Living development
within the Gorbals district of Glasgow.
A total of 173 homes will be delivered in this latest push, contained within a mix of terraces and apartments, arranged along a linear park.
Mark Sneddon of Anderson Bell + Christie Architects said: "A restrained palette of bricks will be used to create a series of carefully detailed facades generating three interesting and well-articulated urban blocks. Phase 2 will also include the exciting first phase of a new linear park, providing quality outdoor space at the heart of the development, in line with the masterplan."
Planning permission has already been granted for phase 2, which is expected to be delivered in phases from 2018 through to 2021 as part of four phases of work planned through to 2026.
A further 55 homes are already being built in the area on behalf of New Gorbals Housing Association, joining over 300 homes delivered during the projects initial phase.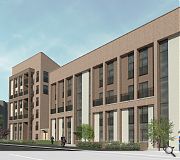 A mix of brick fronted terraces and flats are proposed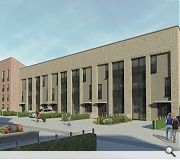 P:hase two will define the future of Laurieston with a new linear park
Back to September 2017