Dandara table Edinburgh office to residential plan
July 27 2017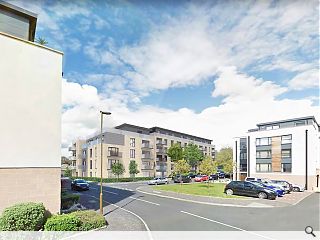 Property developer Dandara has put forward plans for a block of
75 apartments on the site of Traquair House, Edinburgh
- a disused office building in the Pinkhill area of the city which has now reached the end of its useful life.
In its place Dandara propose to erect a residential development more in keeping with the surrounding neighbourhood with a quarter of the planned homes classed as affordable with each property having exclusive use of its own balcony, terrace or garden.
In their design statement Dandara wrote: "The upper storey is set back to create a roof terrace reflecting the detail of the adjoining apartments. This floor will be expressed in dark grey timber cladding, and by recessing the top floor and expressing it in a similar colour to the roof the upper floor reads as if the accommodation is in the roof space.
"Walls are predominately acid etched panels to give a sandstone finish, with areas of timber cladding to add warmth to the building façades. Whilst the adjoining apartments are finished in white render, by moving to a warmer colour the sandstone of the local area is better reflected. The proposed apartments will help to link into the built environment to the west."
In addition to accommodation 1,185sq/m of amenity space will be provided with seating and drying greens, with footpath links to a neighbouring golf course retained.
Back to July 2017