GHA press ahead with latest Castlemilk infill housing
February 1 2017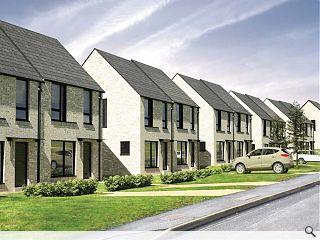 Glasgow Housing Association have teamed up with Mast once more to put forward plans for
48 new homes at Glenacre Drive, Castlemilk
.
Formed from a single brick type chosen for its robustness, low maintenance and resistance to vandalism the estate will front onto existing roads with the steeply sloping site creating a stepped profile.
Outlining their design rationale Mast observed: "The consistent nature of the choice of materials allows the development to tie-in more fluidly with the existing school and surrounding context. This in turn with utilizing the existing topography, creates strong street elevations.
"To compliment the single brick, all roof structures will be of a uniform dual pitch orientation, grey concrete roof tiles will be used throughout the development again unifying the individual units within this proposal."
Two of the proposed houses will be custom-built for wheelchair users, complementing an adjacent development of 129 new homes, also by GHA.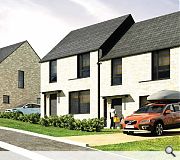 The homes replace a number of post-war tenements demolished in the 1990s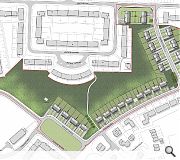 The scheme will re-establish a proper street frontage
Back to February 2017