Trio of buildings named best in the Outer Hebrides
October 14 2016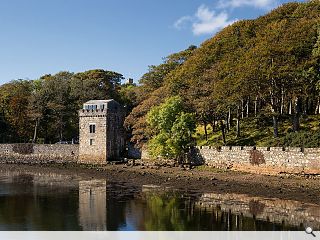 A trio of buildings have been named as the best in the Outer Hebrides as part of a poll conducted by An Lanntair and the Western Isles Architects Group in which 500 people participated.
'Building our Islands', held to mark the Festival of Architecture, saw The Boatman's Tower at
Lews Castle
,
Nicolson Institute Clock Tower
(sole remnant of a demolished school) and Store Girnal ( a modest tin roofed structure which may have once served as a blacksmiths forge) win out over the competition.
Kathryn Lamont Smith, project manager and head of marketing for An Lanntair, commented: "It is wonderful to see so many people engaging with the project and learning about the wide range of architectural heritage throughout the Outer Hebrides. We are now looking forward to the next stage when we will be working with local schools and producing very special community events where we will light up the chosen buildings in a spectacular way."
The project was backed by the RIAS amongst others with lighting installations and community events planned for the winning structures in March 2017.
Photography by John Maher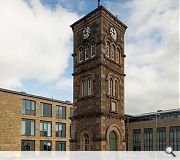 An Italianate clock tower is all that remains of an historic Stornoway school, demolished in 1975 and since rebuilt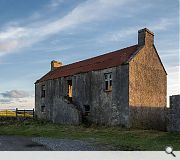 Store Girnal, an unprepossessing tin roofed structure, made the top three
Back to October 2016