Colonies-style Leith Fort housing to get underway
February 16 2016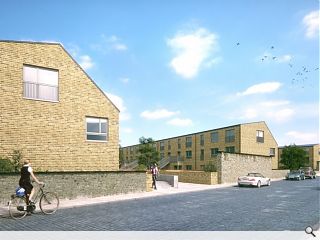 CCG are to move on-site at a development of 94 affordable homes at Leith Fort, Edinburgh, as part of a joint venture between Port of Leith Housing Association and City of Edinburgh Council.
The colonies-style homes will be built using a timber kit system including insulation, windows and doors to speed the efficiency and accuracy of construction.
Built in accordance with a Malcolm Fraser master plan it follows demolition of the
notorious Fort housing complex back in 2012
.
Keith Anderson, Chief Executive of PoLHA, said: "Building high-quality, affordable housing in Leith and North Edinburgh is at the heart of what we do and we are delighted to breathe new life into the former Leith Fort site which will complement our existing mix of developments in the city."
The new homes and communal green spaces are expected to complete by May 2017.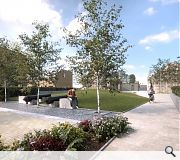 An existing wall will be punctured to open up views and access through the site
Edinburgh's colonies are defined by a ground floor single-storey flat with a two-storey duplex above
Back to February 2016