Higgs Centre for Innovation design finalised
January 27 2016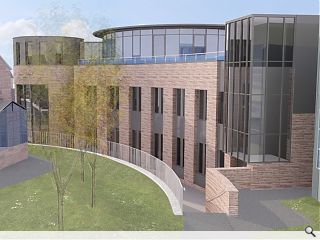 Graham Construction has commenced delivery of the
£10.7m Higgs Centre for Innovation
at the Royal Observatory, Edinburgh, following the finalisation of its design by JM Architects.
Fostering start-up businesses specialising in big data and space technologies the centre will marry cutting edge researchers with industry in an effort to transfer academic success into the business world.
Professor James S. Dunlop, head of the Institute for Astronomy at the University of Edinburgh, said: "The new centre will cement Edinburgh's reputation as a world leader in the fields of astrophysics and big data, and provide new opportunities for knowledge exchange between astronomers, particle physicists, engineers and industry."
Completion is pencilled in for 2017 with the facility being operated by the Science and Technology Facilities Council in partnership with the University of Edinburgh.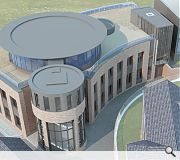 The Higgs Centre will take the form of a standalone building within the observatory compound
Back to January 2016