Westerlea House redevelopment wins approval
January 21 2016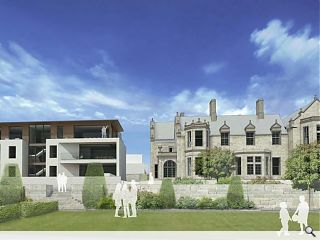 CDA Architects and S1 Developments have won permission to
redevelop Edinburgh's B—listed Westerlea House
in the West Murrayfield Conservation Area by sweeping aside numerous ad-hoc extensions and building, including a C-listed garden block, for a series of new build additions and conversion of the main house, stables and chalet to housing.
Removal of the garden block was deemed necessary to formally address mature landscaped gardens to the south with two new buildings opening up access and views through the surrounding topography, with planners acknowledging that the work would 'not adversely impact' on the character of the area.
Elsewhere new mews housing to complete an internal courtyard new additions will make use of traditional forms in a contemporary way with pitched slate roofs and generous openings.
A 1950s extension to the front of Westerlea House will also be swept away to both improve its setting and allow an adjoining flatted block to be built in the form of a lightweight pavilion with extensive areas of glazing and terraces.
Faced in masonry with a brick finish to the rear the façade will step back to align with the frontage of the existing house.
Commenting on this element CDA said: "Designing this building with modest height - only two principal storeys and one recessed top floor - will also respond to the scale height and massing of Westerlea House and improve its setting.
"The tall existing masonry wall will be retained so the parking court behind it will be screened from Ellersly Road."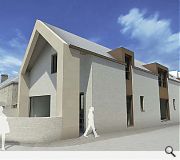 New mews housing will round off a stables courtyard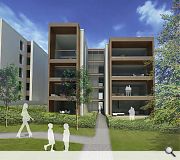 Two new apartment buildings will face retained landscaped grounds
Back to January 2016