Blythswood House student halls near completion
August 17 2015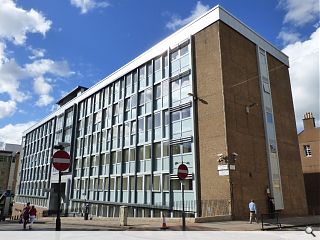 Work to deliver 218 new student bedrooms within a
converted office block off Blythswood Square, Glasgow
, is nearing completion with Graham Construction applying the finishing touches to the build.
Overseen by Cooper Cromar the project has seen new windows and insulation fitted to the façade of Blythswood House whilst the interior is stripped out to make room for the accommodation.
Self-contained apartments will be provided for the buildings warden as well as visiting lecturers and tutors with studios, workshops, exhibition space, a cinema and a gym also on offer.
In a statement the GSoA said it neither designed nor funded the Blythswood House development but has merely taken out a lease for the property.
The school said: "The GSA has simply taken a lease on the accommodation for its students. We have done this because of its proximity to the GSA's Garnethill campus and its city centre location which gives our students access to a wide range of amenity, and because it offers high quality accommodation at an affordable price to our students."
Glasgow School of Art will assume their lease of the £7.5m property from late summer.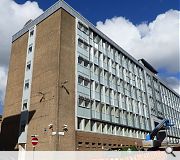 New exterior lighting has also been introduced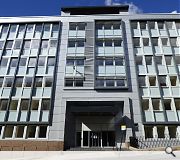 Residents will share common rooms and communal kitchens
Back to August 2015