Civic Room banks on Glasgow's High Street for arts programme
August 5 2015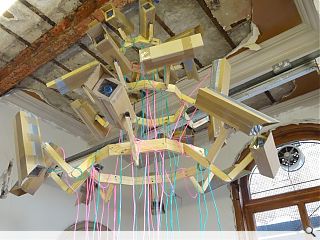 Civic Room is to launch a curated events space within a former British Linen Bank branch on Glasgow's High Street later today as a space for artists and architects to come together for shared exhibitions and projects that engage with the built environment.
The space will be opened up to the public for a year and double as a hub for Doors Open Day as part of efforts to raise awareness and funds for a full restoration of the at-risk building.
Director Sarah Strang will curate the space together with an advisory group of consultants including Iain Carson of Carson & Partners, Paul Stallan of Stallan/Brand and Gerry Grams, director of the 2016 Festival of Architecture.
Grams commented: "Artists have always found Glasgow a city rich in possibilities. Its urban fabric is strong enough to sustain interventions, its citizens and communities strong enough to question ideas without feeling threatened. What better environment to create a room in the city where all of this can be discussed."
Artist Simon Vega will kick-off proceedings with a sculpture inspired by the self-made architecture and vendor carts of Central America.
Members of the public are invited to see the new space for themselves this Thursday, Friday and Saturday between the hours of 15:00 and 18:00.


Photography by Iain Carson & Martin Gray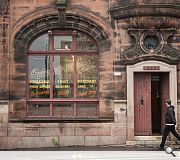 The initiative will encourage Glaswegians to learn more about the built environment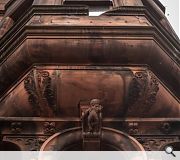 The landmark bank has been inaccessible to the public since its closure
Back to August 2015