Aberdeen primary school to make way for new housing
August 5 2015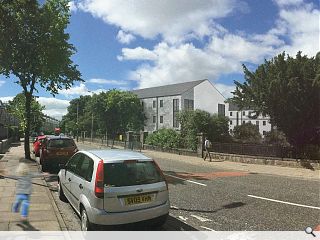 Barratt have
submitted plans to demolish the unlisted former Victoria Road Primary School, Aberdeen
, to make way for 62 homes designed by Halliday Fraser Munro.
This will see a light-grey granite faced apartment block front the busy Victoria Road, with the site stretching back to the quieter Abbey Road which will be occupied by dry dash render finished terraced housing.
In their design statement the architects noted: "Our intention is to extend the existing terraced housing on Abbey Road to create a more complete streetscape, with the proposed vehicular road access and landscaping to act as a transition from the tighter road to building relationship on Abbey road to the east, with the front gardened properties to the west.
"Within the centre of the site we have positioned two terraces of two storey dwellings which run from north to south. Within the space created between the terraces, we have introduced: a play area, a soft-scape garden; a seating area; high quality hardscaping treatment providing parking for the residents."
Between the proposed houses and flats will be an area of public open space with keystones from the existing school retained for use in a retaining wall adjacent to a garden space.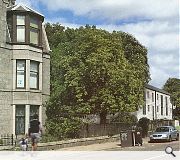 Existing trees within the school grounds will be retained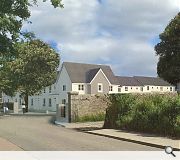 Terraced housing will front Abbey Road
Back to August 2015