£60m Aberdeen's private rental project advances
July 13 2015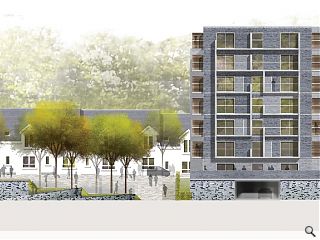 A 292 home private rental project is to get underway Stoneywood, Dyce, after global investment firm LaSalle invested £60m in the Dandara led scheme.
Clad predominantly in brick a series of apartment blocks have been conceived as a series of 'linear slabs', broken by projecting stairwells and a stepped massing from a primary street to the west up to woodland in the east, forming part of a wider master plan prepared by Optimised Environments.
Andrew Stanford, UK residential fund manager for LaSalle, said: "Our growth in the residential sector comes off the back of increasing demand for high quality rented housing coupled with attractive long-term real returns, which creates a compelling case for investment.
"Large-scale investment by pension funds has an important role to play in improving the quality of housing stock, as well as the choice and service for tenant customers in the private rented sector. LaSalle has substantial client funds available for investment in PRS."
Forbes Place will offer residents access to projecting 'L'-shape balconies, underground parking and secure delivery facilities for groceries and larger items.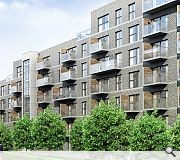 Dandara will undertake ongoing facilities management for the scheme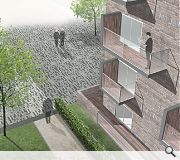 The private rental scheme is intended to further diversify the housing mix at Stoneywood
Back to July 2015