Loirston Loch housing plan moves forward
July 6 2015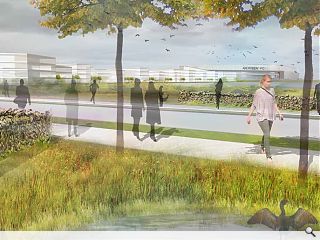 A development of over 1,000 homes in the Loirston area of Aberdeen is a step closer to fruition after Hermiston Securities agreed to pay £11.5m in developer contributions to Aberdeen City Council.
The funding agreement means that work can now get underway on the first phase of the scheme, first submitted in June 2013; including homes, offices, leisure and commercial units.
Built around Loirston Loch the project will incorporate a landscape 'buffer' to the loch whilst retaining an existing path and dry stone dykes close to the planned
Aberdeen Arena
.
In a master plan statement Optimised Environments said: "Whilst the development framework and masterplan set out a clear hierarchy of streets and spaces, this order should be supported and strengthened by strong urban design practices. The consideration of clear building lines, coherent street frontages and defined public open space should be carried out from the outset to ensure a legible hierarchy of streets and spaces. Key buildings should be used to create landmarks, define spaces and help orientation."
£4m of the cash will go towards a strategic transport fund to finance infrastructure improvements with £7.6m going towards a new primary school.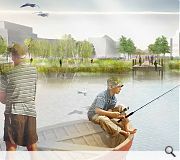 Recreational amenity of Loirston Loch will be maintained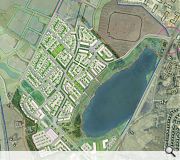 The phased master plan will create a new community
Back to July 2015