Glasgow nightclub to make way for more student flats
June 11 2015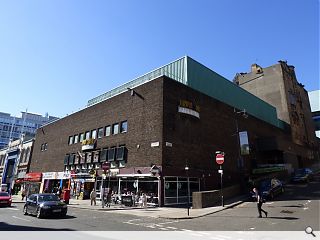 Early concept proposals for new student housing, including ground floor retail and leisure, have been shown off for the site of Jumpin Jak's nightclub in Glasgow.
Site owner GRS Distribution Ltd, who also own the neighbouring O2, are keen to revitalise the 'underused and unviable unit' by unlocking the development potential of the land on which it sits.
To that end a variety of building heights are being considered by Haus Architects in response to the immediate urban surroundings, not least the south façade of the Glasgow School of Art, which abuts the property.
Ideas include creating a tenement scale frontage to Sauchiehall Street that would step up along Dalhousie Street toward the school, all clad in an appropriately high quality material and enclosing a central light well.
There are currently only 12,300 purpose built (university and private) student accommodation bed spaces in Glasgow, with a further 10,500 in the development pipeline, catering for an estimated full time student population of 53,000.
Detailed designs are expected in July.
A three-storey basement space sits below Dalhousie Street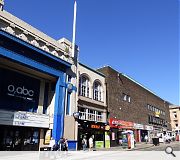 The O2 building adjacent will remain untouched
Back to June 2015