Old Town railway arches to be given new lease of life
May 11 2015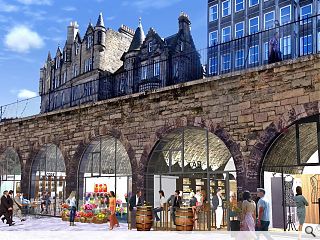 A set of 19 C-listed railway arches in Edinburgh's Old Town are to be revitalised as part of the
£150m New Waverley Development
, following the appointment of Staran Architects to oversee their renewal.
The double front openings beneath Jeffrey Street were first built in 1875, originally conceived as part of a 'bridge' which never materialised and will be transformed into a collection of bars, restaurants and independent retailers, as well as event spaces for arts and food markets.
The largest of these will be designed over three levels, capped by a rooftop terrace offering expansive views across the Waverley Valley and the wider mixed use development of new homes, offices and hotels.
Clive Wilding, project director at Artisan Real Estate, explained: "The arches were traditionally used for storage areas and have never been accessible to the public – so it's an amazing opportunity to open up an historic part of the city that has never been seen before."
Work on the arches will get underway this summer for completion by Christmas.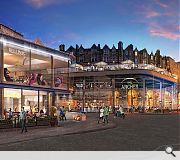 These elevational treatments were drawn up by Zone Architects in 2013
Back to May 2015