Castle Gogar apartments plan hits planning
March 13 2015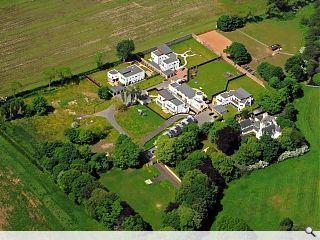 A planning application has been submitted by Taylor Drew Architecture for the creation of a new
residential development at Castle Gogar Rigg, Edinburgh
, comprising eight apartments and one detached home.
Located in the grounds of the A-listed castle the enabling development would be built on green belt land as an extension of a previously delivered phase of housing, including a restored stables block.
In their design statement TDA said: "Development that has already been completed within the extended curtilage of Castle Gogar (walled garden etc.) has already impacted significantly on the setting of the building. This was a calculated approach to ensure the building's refurbishment, even though it clearly no longer dominates its immediate surrounds as it once did.
"The proposed development in the southern field is of an appropriate scale and design to complement those five homes already built, but will have no detrimental impact on the setting of the listed building. It is much further away from the previously completed development and will merely settle into the built environment that has already been established in recent years. Should the office development not be implemented on the 'village green' area, this would ensure no further development closer to the Castle."
Buildings will be given a contemporary character of 'geometric forms with flat and mono-pitch roofs' finished in dry dash white render.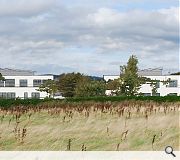 Gogar castle falls within Edinburgh Airport's International Business Gateway
Back to March 2015