Calton Hill to host contemporary art with City Observatory makeover
March 12 2015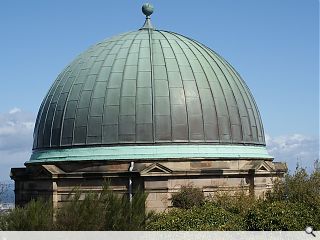 Edinburgh's W.H. Playfair designed City Observatory is in line for an extensive makeover after Calton Hill based arts organisation Collective set to refurbish the walled complex and build a new gallery space for the display of contemporary art.
The two year project is being overseen by Malcolm Fraser Architects who are in the final stages of drawing up plans for the hilltop site, opening it up to the public for the first time in 2016.
Currently on the Buildings at Risk Register the A-listed compound includes the Playfair Monument, recently refurbished City Dome, Crawford Dome, Cox Dome, Tweedie Dome, Transit House and James Craig House.
Collective director Kate Gray commented: "We will reinstate the original Playfair designs, display and interpret the astronomical instruments, create a new gallery space and create new income streams through restaurant and retail offers on site."
Funding for the build is still being sought but the arts body is now in a position to commence work in October.
Back to March 2015