Antonine Wall brought back to life with augmented reality
March 11 2015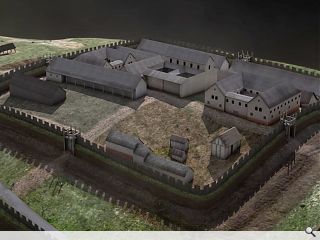 Historic Scotland has unveiled an interactive map of the Antonine Wall which brings the ancient 60km long fortification to life using augmented reality.
The app will be made available to tourists from April 2016, allowing them to explore the past and present of the famous World Heritage Site in tandem.
Utilising custom software developed by the Bavarian Museums Service the new app demonstrates how the wall would have looked in its heyday by drawing on detailed 3D laser scans and original artefacts retrieved from archaeological digs at Rough Castle and the Bar Hill bath house informing the finished depictions.
These will themselves be scanned to represent Roman life as realistically as possible.
Image courtesy Centre for Digital Documentation and Visualisation
Back to March 2015