£150m Edinburgh children's hospital to move on-site within weeks
February 13 2015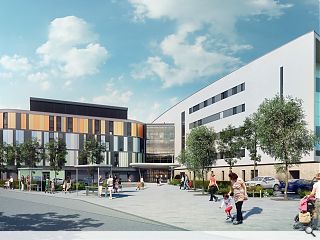 Construction work on
Edinburgh's Royal Hospital for Sick Children
is to get underway within a matter of weeks after the scheme's £150m budget was signed off by the Scottish Government.
Incorporating a Department of Clinical Neurosciences and Child and Adolescent Mental Health Service the new building will adjoin the existing Little France Royal infirmary campus.
Scheduled to open in autumn 2017 the hospital will be built around a large atrium with its own rooftop helipad and on-site shop and café.
It will offer a total of 233 beds, with an increased number of single rooms and en-suite facilities and will even include a hotel for families to remain close to their child whilst in hospital.
Susan Goldsmith, NHS Lothian's finance director, said: "The building designs have been heavily influenced by staff, patients and families and, in addition to offering a modern, light and spacious environment, will also enhance the clinical services we deliver."
Integrated Healthcare Solutions Lothian, a design team comprising Brookfield Multiplex and HLMAD, will deliver the new hospital.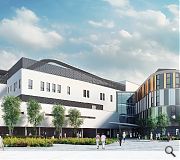 Entrances to each discrete hospital department will be arrnaged around a central atrium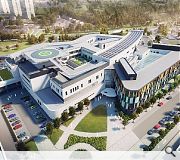 NHS Lothian are co-locating the Children's hospital within the grounds of the Royal Infirmary of Edinburgh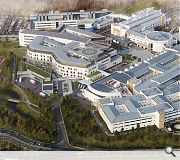 Planning permission for the build was granted last August
Back to February 2015