First residents move into £2bn Aberdeenshire new town
February 13 2015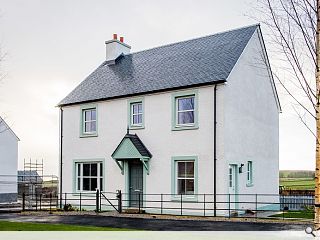 The first residents have begun moving into a £2bn Aberdeenshire new town with the completion of the first of an eventual 4,025 homes given outline permission for the site.
Located five miles south of Aberdeen
Chapelton of Elsick
is expected to be home to up to 100 households by the end of the year with a café, nursery and dental practice also included in the developments first neighbourhood.
Alex Neil, cabinet secretary for communities, said: "Welcoming the first residents to Chapelton is a significant milestone for the north east. This is a great model of planning that encompasses broad public engagement and sustainable design, resulting in attractive homes, community facilities and green spaces."
A further six neighbourhoods remain to be built together with associated schools, healthcare facilities, parks and community buildings.
Chapelton's population has risen to two
Back to February 2015