Watkin Jones progress Abeyhill student residences
February 10 2015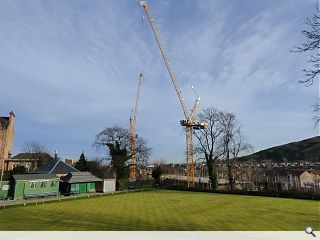 Watkin Jones Group are progressing their latest student residential build with the delivery of
450 bed spaces at Abbeyhill
, Edinburgh, the latest in a series of nationwide collaborations with Manson Architects.
Intended to repair a fractured streetscape in the vicinity the scheme is conceived as a crescent block bordering Abbeymount and a neighbouring L-shaped block bordering Abbeyhill with the creation of a 'Georgian-style basement condition' around the site.
In their design statement Manson wrote: "The desire is to create a positive contrast between the inner (courtyard) facades and the outer (street) facades. Through use of a limited palette of materials the intention is to create a restrained and elegant building which rests comfortably as a contemporary addition to the area."
This limited palette will consist of buff brickwork and pale cast-stone with areas of timber panel cladding with new planting and wider pavements introduced to improve the pedestrian environment.
Marketing epithets such as 'Right now you're standing outside. So you're outstanding' have backfired on surrounding billboards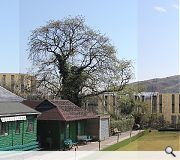 The finished scheme is intended to blend in with the surrounding urban environment
Back to February 2015