Split personality Mallaig home recognised by Dundee architects
November 26 2014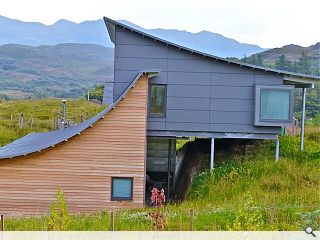 A home on stilts at Morar Sands, near Mallaig, has been recognised by the Dundee Institute of Architects as the best building designed by a local architect to be delivered outwith the region.
Designed by Colin Andrew Smith Architect (CASA) Askivil is conceived as two distinct volumes, one stilted in order to 'float' over a machair and an adjoining element which has been cut into the ground.
Both portions sit beneath a diverging curved roof with rooms oriented to maximise views across the landscape.
In a statement CASA said: "Askivil inhabits a difficult but stunning site. The house responds to its setting with two distinct architectural volumes, one stilted, floating over the machair to the south and one cut into the ground to the north, each with a diverging curved roof. The higher southern section of the building is where the public rooms and master bedroom are located allowing equal views to the sea towards the west as to the mountains in the east."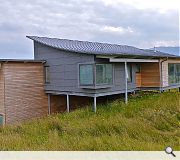 A machair landscape extends to the south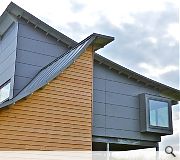 Stepping up in height over two levels the property straddles a steeply sloping site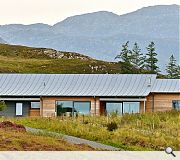 The timber and zinc clad home is low slung within the landscape
Back to November 2014