£19.3m Dumbartonshire Council HQ goes to public consultation
November 26 2014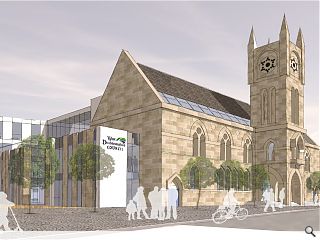 West Dunbartonshire Council is to stage a public consultation on their £19.3m plan to
relocate staff to a new office building within a revamped Old Academy building, Dumbarton
.
The A-listed structure will play host to 500 staff relocating from Garshake Road within new build accommodation behind the retained frontage as part of efforts to reduce the authority's physical footprint by 50 per cent.
Attendees will be invited to discuss how the in-house designs might be refined to encourage public use and accommodate relocated services.
Councillor David McBride, depute convener for infrastructure, regeneration and economic development, said: "The relocation of 500 Council staff to the centre of Dumbarton is great news for the local economy, and is evidence of how this Council is putting our town centres first. It will increase footfall in the town centre, improve trade for shops, and create confidence in Dumbarton as a place where things are happening."
Anyone interested in attending the event is invited to Dumbarton Burgh Hall on 3 December between 18:30 and 20:00.
A separate move will see 300 staff relocate to Aurora House, Queens Quay, Clydebank.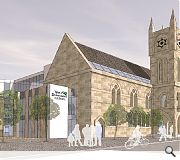 Back to November 2014