Tesco store heads Linwood regeneration
August 19 2014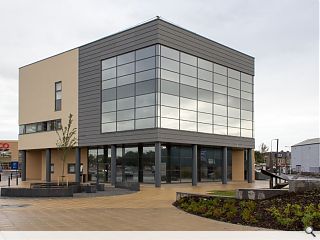 A regeneration project in the Renfrewshire town of Linwood has completed with the handover of a giant town centre Tesco store by Barr Construction on the site of a failed 1960s shopping centre.
Designed by Manson Architects on behalf of Barr Construction the 40,000sq/ft retail-led project incorporates a new community hall, library and office space.
Andy Ferguson, operations manager at Barr Construction, said: "The new Tesco superstore is now almost ready to open its doors to the people of Linwood and we're confident the development, alongside Tweedie Hall and the new library, will bring new life to the area and be a real benefit to the community."
Linwood was recipient of a
2011 Carbuncle Award
for the dilapidated nature of its town centre, with residents unflatteringly comparing the rundown town centre to Iraq,
Completion of the supermarket marks the final stage of the town's regeneration.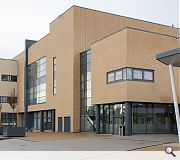 A community hall and library sit at the heart of the scheme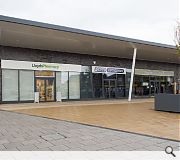 A number of smaller businesses also operate from the development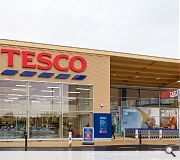 Tesco have footed the bill for new civic amenities on the site
Back to August 2014