GRAS join independence debate with mobile Indyref platform
August 11 2014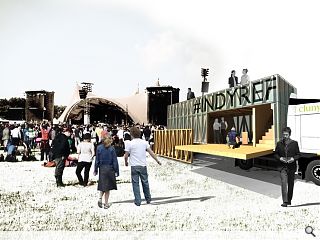 GRAS architects have joined the debate on Scottish independence with plans to convert a flat-bed semi-trailer to serve as a mobile debating platform in the run up to the 18 September referendum.
Conceived as a means to engage people in debate disseminate facts relating to the historic vote the project seeks to engage voters with an enclosed debating space and library, complete with a projecting stage and elevated viewing platform.
Cash to deliver the scheme is being sought from crowd funding although the architects concede its delivery is now tight with the big day just five weeks away.
Stuart Falconer of GRAS told Urban Realm: "It was important that we remain impartial on it despite our opinions one way or the other so we've focused on celebrating the question. Our ambitions to do something about it were always there but it's proving very difficult to actually do.
"We're doing our best to try and get it going but obviously time is of the essence!"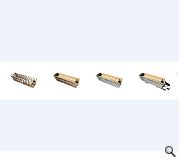 beyond the campaign the vehicle could be used as a mobile polling station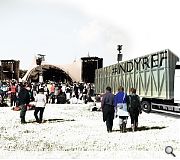 The mobile platform would engage with the large numbers of still undecided voters
Back to August 2014