Aberdeen office take-up projected to reach 1m sq/ft in 2014
March 14 2014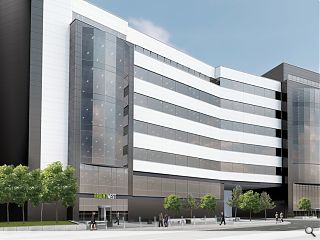 Burgeoning demand for office space in the Granite City could see total take-up approach the 1m sq/ft mark this year, according to a report published by Knight Frank.
Their Aberdeen Office Market Report 2014 predicts that this year will see demand smash the previous record of 883k sq/ft set in 2012 on the back of ongoing investment by the energy industry.
A dearth of supply and development land means there is currently no Grade A office space over 10k sq/ft available anywhere in the city, driving headline rates to the highest of any region outside London and the South East.
Katherine Monro, a partner in the firm's Aberdeen office, said: "The fundamental change we have seen during the period covered by the report is the revival of speculative development, which is particularly true in the city centre. That is a very encouraging sign of the confidence among developers in the ongoing strength of occupier demand.
"Although speculative development shows an appetite for risk, it is supported by very firm foundations. The expectation is that space will quickly be snapped up, with occupiers secured prior to completion. With that in mind, a number of projects are being moved forward by developers in an attempt to meet requirements."
Developers are scrabbling to meet this need with 525k sq/ft of space set to begin construction this year, including:
Marischal Square
(200,000 sq ft by Muse Developments)
Silver Fin
, Justice Mill Lane (132,000 sq/ft by Titan Investors)
The Grande
, Palmerston Road (120,000 sq ft by the Drum Property Group)
The Point
(78,000 sq ft by Dandara)
Capitol Theatre
, Union Street (74,000 sq ft Knight Property Group)
AB1
, Huntly Street (48,500 sq ft by SWIP and Manse)
Ardent West, North Dee Business Quarter (47,000 sq ft by Miller Cromdale)
Pilgrim House
, North Esplanade West (27,000 sq by Miller Cromdale)
Back to March 2014