RIAS Council condemn architects role in Israeli settlement building
March 13 2014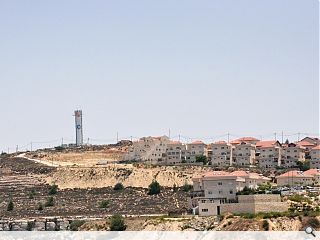 The Royal Incorporation of Architects in Scotland (RIAS) has moved to support an initiative by its sister organisation, The Royal Institute of British Architects (RIBA), to condemn the construction of new buildings on occupied Palestinian territory.
The political gesture was made at the behest of RIBA president Angela Brady and joint member George Oldham, who believe such work amounts to a 'land grabbing' offensive by occupying Israeli forces.
Justifying their stance the RIAS claim Israel's actions are in violation of a UN resolution and point to a 2004 judgement by the International Court of Justice which declared such construction work to be illegal.
It is hoped that the move, orchestrated through the International Architects Union, will apply moral pressure on architects in the region to refuse work on such projects.
Brady commented: "I am delighted that the Royal Incorporation has taken such a strong stance on this matter. It is important that our profession stands up for human rights in this way. This is an instance where architects are culpable, perhaps they will listen to their fellow architects."
Back to March 2014