Construction begins on more Edinburgh student housing
March 13 2014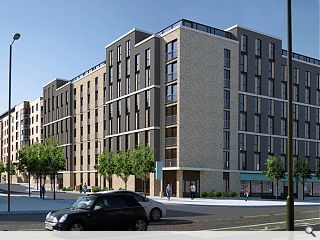 Ogilvie Construction has begun work on an £11m student accommodation block in Edinburgh's Fountainbridge district on behalf of The Student Housing Company as
part of an ongoing master plan for the area
.
Arran House will accommodate 302 apartments along with ground floor retail space and includes construction of a new junction off the Western Approach Road to cater for the build.
Designed by Paul Welsh Architects on behalf of CWP the scheme incorporates areas of light and dark brickwork signifying both studio and living spaces and bedroom clusters respectively, with an enclosed courtyard to the rear.
The accommodation is scheduled for completion in 2015.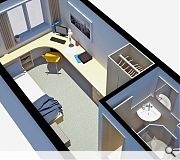 Students will be able to take up residence in time for the 2015 academic year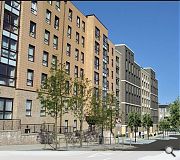 The plans envisage transforming the Western Approach Road into a 'tree-lined boulevard'
Back to March 2014