Hoskins presents winning Weltmuseum Wien plans in Vienna
December 19 2013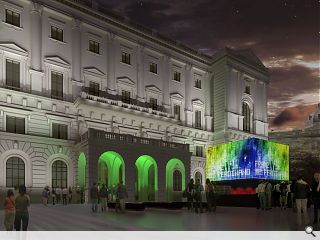 Gareth Hoskins has travelled to Vienna to present his practices
competition winning plans
for the renovation and rebuild of the Weltmuseum Wien, won in conjunction with Ralph Appelbaum and Vasko + Partner.
This will entail the redevelopment and restructuring of 9,200sqm of exhibition space with a 'uniform architectural language' that is sensitive to its historic context. To draw visitors an illuminated media box will be built on a re-designed public square facing the main entrance, which also doubles as a visitor centre and café.
A collection of exhibits currently held in storage will populate these new spaces with an improved event arena, meeting spaces and suspended objects adding to the mix.
In a statement the Hoskins/Appelbaum design team said: "We are deeply impressed by the outstanding quality of the collections and the architecture of the Corps de Logis; they have inspired us in conjunction with the new concept for the museum's intercultural dialogue: many of the objects are unique, and the search for their origins and meanings provides material for endless stories."
The 25m euro project will entail renovation of all 29 galleries from early 2015 for completion by the end of 2016.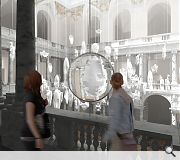 A mix of small scale mobile devices and large scale interactive media installations will be used for the display of exhibits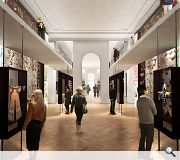 Hiskins have collaborated with Appelbaum for over a decade on projects ranging from the National Museum of Scotland to the Culloden Battlefield visitor centre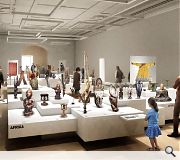 The project ranks as one of Austria's foremost cultural projects
Back to December 2013