Lanark Primary School opens its doors to pupils
December 19 2013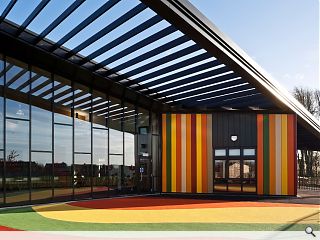 South Lanarkshire Council has opened the doors of the latest school to be delivered under its modernisation programme,
Lanark Primary
.
The £5m school was built by Kier Construction and designed by Paul Stallan, when he led the Paul Stallan Studio at RMJM, on the same site as the old school. It incorporates nine classrooms, a dining hall, assembly room and nursery.
Externally the playground has been designed with a multi-use games area pitch, as well as an external learning zone that includes a nature trail and soft play areas.
The internal layout of the school has been carefully arranged so as to create a range of flexible general purpose spaces as well as spaces for IT, a library and spaces for learning.
Kier has previously helped deliver
St Cadoc's Primary
and
Maxwellton Primary
.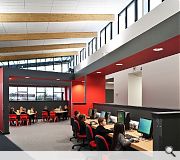 The new school occupies the same site of the old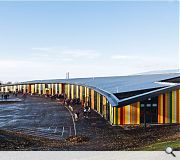 The school has designed with the needs of the Curriculum for Excellence
Back to December 2013