Alex Salmond attacks 'insane' and 'kamikaze' Aberdeen City Council
|
Send to friend
August 7 2013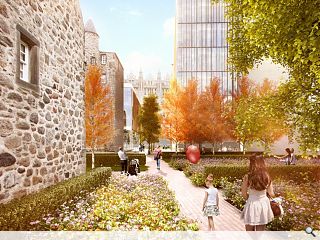 First Minister Alex Salmond has penned an unprecedented attack on a 'kamikaze' Aberdeen City Council as the growing schism between local and national government spilled over into the public domain.
The flare up erupted after Salmond penned a highly critical letter to the council's chief executive, Valerie Watts, in which he wrote: "I have been First Minister for over six years. During that time I have dealt with all 32 local authorities, of all political persuasions and none. No other council behaves in the extreme manner of Aberdeen City Council over a range of issues.
"I would suggest that the majority group are now in danger of bringing the council into total disrepute with the knock on reputational risks that that has for the great city of Aberdeen and its fine people."
The argument was precipitated by a letter sent to Salmond by Labour councilor Angela Taylor which called for the Scottish Government to withdraw funding for next year's Scottish Open over gender inequality.
This provoked Salmond to retort: "Am I to understand that your call for the Government to effectively sabotage the event is really the policy of the ruling group of Aberdeen Council? Even by the standards of a council which is becoming known for refusing key investment in the city this would be a totally insane, indeed kamikaze, position."
The spat follows a bout of soul searching in the north east city following a
damning assessment of its failed Capital of Culture bid
and a bungled bid to redevelop Union Terrace Gardens.
Back to August 2013