Elder & Cannon complete Preshal Trust community hall
July 26 2013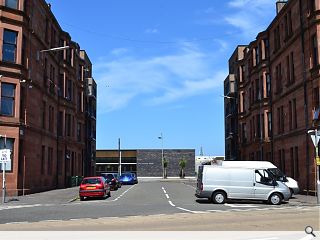 Christian charity the Preshal Trust has taken possession of their new Linthouse headquarters, Glasgow,
a single storey pavilion designed by Elder & Cannon
.
The £550k brick clad structure stretches to 374 square metres and provides a hall, kitchen and computer room to assist its work in tackling social exclusion in the local area.
Terminating the vista down Aboukir Street the centre is denoted by a large glazed screen punched into its primary façade, delineated by a cruciform steel element it is designed to both signify the main entrance and provide security.
Commenting on the scheme in their design statement Elder & Cannon said: "The remainder of the envelope is formed by a modest brick enclosure with discreet openings, creating a focus on the central feature and simplifying the security of the building. The choice of a good quality brick to the front facade completes the positive image for the centre."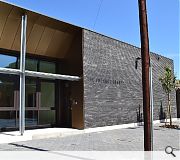 The new hall rplaces the charities previous home which was no longer fit for purpose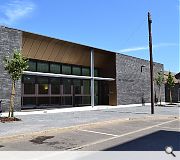 A simple but high quality palette of materials has been employed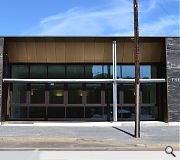 The single storey pavilion sports a mono pitched roof
Back to July 2013