Aberdeen's Peacock Visual Arts Centre could come back from the dead
July 25 2013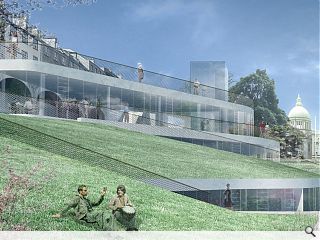 Plans to erect a £13m cultural attraction in Aberdeen's Union Terrace Gardens could be revived after Aberdeen City Council's deputy leader said the abandoned plan could be resurrected in 'some shape or form'.
Competition winning designs drawn up by Brisac Gonzalez,
as far back as June 2008
, were unceremoniously dropped by Aberdeen City Council in 2009 – when Sir Ian Wood tabled alternative plans for the site.
The change of heart follows years of prevarication over what to do with the gardens and the subsequent loss of European grant funding and a £4.3m cheque from the Scottish Arts Council for the project, which also had planning permission.
In an attempt to break the impasse project architect Edgar Gonzalez had
drawn up a number of half-way house schemes which would have entailed partially decking over road and rail lines
to create a new square, whilst also accommodating the arts centre.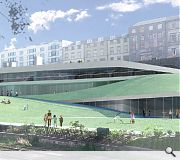 Peacock have long since abandoned the plan - making any resurrection tricky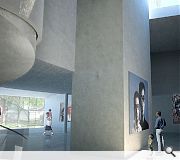 The Union Terrace Gardens fiasco looks set to rumble on for years yet
Back to July 2013