Forth Bridge World Heritage consultation launched
May 20 2013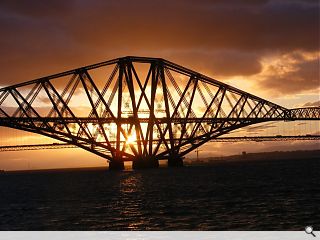 A public consultation has begun into a possible World Heritage bid for the Forth railway bridge, to inform the development of a World Heritage Management Plan for the site.
For 12 weeks individuals and interested parties will have the chance to have their say on the potential social, economic and cultural benefits a listing may bring.
It is hoped this could boost tourism and education in the area following the UK government's decision that the 19th century structure should top a tentative list which will be put to UNESCO for consideration early next year.
Fiona Hyslop, cabinet secretary for culture and external affairs said: "The Forth Bridge is an iconic and enduring symbol of Scotland's Victorian engineering ingenuity at its very best. It truly is deserving of World Heritage Site status and as a new industrial heritage site would join our five existing Scottish World Heritage sites in achieving this international recognition."
Back to May 2013