Cumbernauld conference delivers town centre blueprint
February 6 2013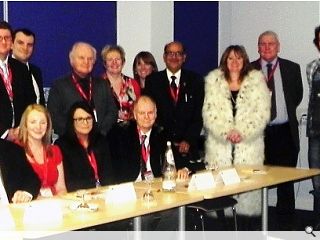 Cumbernauld Environmental Society, a campaign group pressing for improvements to the New Town, has staged a town centre conference geared toward outlining possible routes toward attaining a better town centre after it was nominated yet again for another
Carbuncle award
.
Attended by
Professor Gordon Murray
, head of school for architecture and design at Strathclyde University, Eric Hislop, head of regeneration and infrastructure at North Lanarkshire Council and Urban Realm editor John Glenday amongst others the event aimed to plug in to an ongoing Town Centre Action Plan.
Adam Smith, society vice chair, said: "Open conversation acknowledged the difficulties around split ownership, with three private companies having control over the Town Centre, one of which is currently in administration; and of having Central Way flowing through the Town Centre.
"Much discussion also centred on the realistic possibility of being able to take drastic action to deliver a wholesale redevelopment of the Town Centre in the current economic climate. However, the discussion remained positive with a number of suggestions aired including a larger use for entertainment and leisure, creating more of an evening economy and increasing footfall during quieter periods; and for work to take place to improve the look of the Town Centre access points, including the bus stances, as well as the overall external appearance, to make the Town Centre much more welcoming."
A follow-up event is currently being planned.
Back to February 2013