University of Glasgow to host Western Infirmary consultation
February 6 2013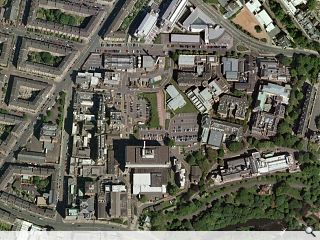 The University of Glasgow has announced plans to stage a series of drop-in events for staff, students and locals to discuss a long-term vision for the
Western Infirmary site
, which the University will take possession of in 2015.
It will be the largest single expansion of the University since its relocation from the High Street in 1870 and will encompass some 15 acres of land on the hospital site.
Though at a very early stage, construction work isn't expected to commence prior to 2020, it is hoped to develop this land as a student focused campus environment that is open and accessible to the wider community.
The University currently owns more than 300 buildings, of which more than one third are listed, with the cost of running and maintaining this estate currently second only to salaries in terms of expenditure.
The first drop-in session will take place on 20 February between 10:00 and 19:00 in the John McIntyre Building with a follow up session taking place at Hillhead Library on 25 February between 16:00 and 20:00.
Back to February 2013