Taxpayers left nursing £86k George Square bill
|
Send to friend
January 24 2013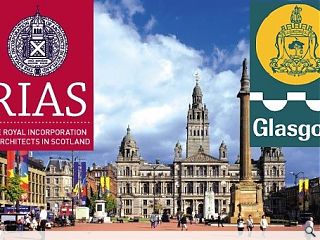 Council tax payers have forked out at least £86,287 in fees and prize money in an abortive bid to redesign George Square, Glasgow City Council has confirmed - although the true figure is likely to be in excess of £100k once officer's time is taken into account.
Questioned by Urban Realm as to how much time officers had expended during the abortive five month competition process a Council spokesperson said: "We don't charge officer time against projects like this - it is core service activity. If we weren't working on this it would be another council project.
"It was always clear in the tender that the council had the option not to proceed to contract. We are not seeking to recoup any costs. The public, ultimately, did not appear to support radical redesign which any of the six designs would have delivered."
The single biggest outlay was a fee of £19,500 paid to the RIAS for 'support and advice' in staging the calamitous competition - as well as help overseeing the appointment of the judging panel.
Other itemised costs in the final bill include a £14k payment to pollsters MORI and payments of £5k to each shortlisted team and £2k to each of the four judges (including their chair, David McKay, who didn't take a larger £5k payment as reported elsewhere).
McAslan and Partners, who won the competition, received just £10k for their efforts.
Back to January 2013