Strathclyde University refuse to rule out demolition of brutalist Architecture Building
January 21 2013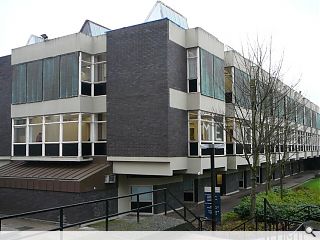 Doubts have been cast over the future of Strathclyde University's Architecture Building after the University refused to confirm or deny that the 1960s structure would be retained following the departments departure at the end of the year.
Asked whether the Frank Fielden & Associates designed block could be demolished a Strathclyde University spokesperson told Urban Realm: "We're not any further forward on what the outcome will be for the building. When I spoke to the department last week there were no plans in place so we don't have any definitive answer on what's going to happen.
"As part of the single campus project we will be looking at all existing buildings and what the future will be for them. "
Strathclyde announced last week that the Architecture School would vacate the building in order to join a new £35m 'engineering hub' centred on the Royal College building, the James Weir Building and Naval Architecture building.
It is the latest blow to morale for a department already
undergoing a succession of cutbacks
.
Professor Scott MacGregor, executive dean of the Faculty of Engineering, said "The Faculty is fully committed to the development of architecture and this substantial investment will create a dynamic learning, teaching, working and research environment that will enhance the student experience. Our campus development plan will also increase opportunities for collaboration between the architecture department and academics in other disciplines including those associated with design, sustainability and the environment.
"This exciting development will provide access to world leading teaching and research facilities and will facilitate the development of innovative new research which will benefit architecture practice and the wider society."
Back to January 2013