Dortech sever Balfour Beatty relationship over late payment of fees
December 19 2012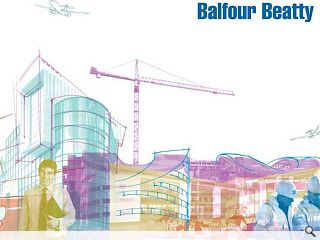 Specialist glazing contractor Dortech has severed a 13 year relationship with building contractor Balfour Beatty, amidst allegations of poor payment practices.
With £5m of business per year Balfour Beatty accounted for for 40% of Dortech's annual turnover but its boss, Steve Sutherland, has publicly severed those links after becoming frustrated with over £100k in 'withheld' payments.
Sutherland said: "Balfour Beatty's approach to payment has caused Dortech severe cash flow problems and resulted in the company making a loss on a series of recent projects....
"In some cases, the company has had to wait more than 200 days for bills to be settled, and 'unfair' discounts imposed retrospectively by Balfour Beatty have meant we often end up losing money."
Barry Ashmore of StreetwiseSubbie, who is
running a campaign to find other firms struggling to obtain overdue payments
, said: "… Steve has been sent numerous emails of support, including one from a Balfour Beatty shareholder who has asked the company for an explanation.
"The sacrifice Steve has made is brave enough as it is, but to come forward and speak up about the treatment he and his company have received over the years from Balfour Beatty is extremely honourable. We know that lots of you are suffering, much like Steve, and we hope that his stance will inspire specialist contractors to start to stand up for themselves and their fellow specialist contractors."
A Balfour Beatty spokesperson said: "Balfour Beatty has had a long standing valued relationship with Dortech, spanning many projects. The [most recent] contracts were completed in August with the last of these accounts agreed early in November."
Back to December 2012