Edinburgh lifestyle concept store readies for opening
November 12 2012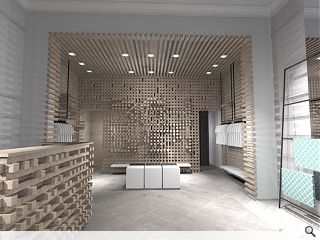 A 'lifestyle concept' store is gearing up for its official unveil in Edinburgh on Friday with the finishing touches currently being put in place by husband and wife team Fee and Adam Storey.
Life Story draws upon influences from their travels and features hand-picked objects such as Italian leatherworkers and Japanese products and draws upon the experiences of both in the world of textile design.
The store will be subdivided into a series of zones with a showpiece back wall employing over a kilometre of timber to create a sculpture which can incorporate shelving whilst acting as a discrete screen to hide studio space behind.
Fee said: "I'm carefully selecting stock from around the globe, each with a unique story, and many that will be exclusive to Life Story. Throughout the store, we'll create a narrative for each product, explaining who the designer is, where they come from and why we love what they create. Our is aim is to promote emerging talent and encourage customers to discover pieces they identify with, helping them to feel inspired and tell their own story."
Adam continued: "People today are much more design savvy and want something a little bit different. Customers care about what they are investing in, which is why we have chosen to share the story behind their purchase. We want people to get excited, share our passion and bring accessible beautiful objects to a wider audience with a move away from more expensive boutiques or stuffy art galleries."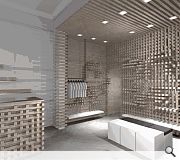 The owners own textile company, Alphabet, will be based in the store, producing a range of accessories and screen prints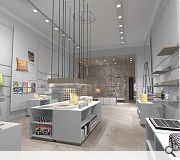 The store will feature work from emerging contemporary designers
Back to November 2012