Coatbridge schools campus opens its doors
November 6 2012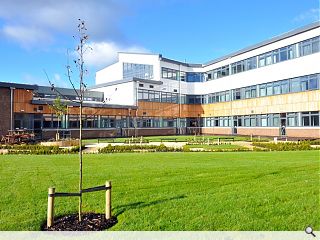 A £44m schools campus encompassing Buchannan High and St Ambrose High along with the Townhead community centre, have opened their doors to pupils.
Designed by JM Architects and built by Balfour Beatty the new campus is intended to become a sports hub for the area with facilities opened up to the wider public.
It is located on a former
landfill site at Drumpelier Country Park
, a source of concern for some parents who claim that methane gas emissions pose a health hazard to pupils.
Archie Burns, Balfour Beatty's project manager, said: "The building has been designed with sustainability very much in mind. We've been able to recycle around 92%of the waste, which would normally have gone to landfill; and 69% of the material has come from within a 2.5 mile radius of the site."
It is the latest in a
series of new schools to be completed for North Lanarkshire Council
.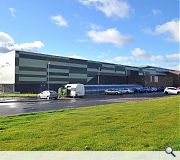 39 new school and community facilities have been delivered across North lanarkshire since 2006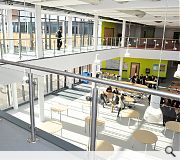 These have been delivered under the £250m Schools and Centres 21 programme
Back to November 2012