St Andrews Old Course apartments tee off
November 5 2012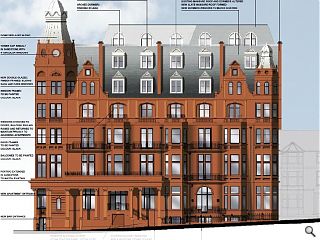 Plans to fashion 26 apartments from within one of the most prominent buildings in St Andrews, the former Grand Hotel, have commenced in a £2.2m development overlooking the Old Course.
Hamilton Grand is a £2.2m development by US plumbing billionaire Herb Kohler overlooking the famous Old Course and is scheduled to complete next year.
Future residents will share access to a rooftop garden overlooking the 18th hole whilst a penthouse apartment, expected to fetch a record price for Scotland, boasts its own private terrace.
This will be incorporated into a new slate mansard roof extension which opens onto a landscaped amenity deck.
A 1970's fibreglass replica of the former hotel's feature dome has already been replaced by a zinc replica of the original, the tower cap is being rebuilt in sandstone with the addition of four circular windows.
Interior design work is being undertaken by Jack Reese of Kohler Co.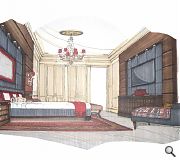 Buyers are being targetted in the US, Asia and South Africa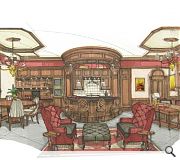 The hotel was latterly used as a halls of residence by St Andrews University
Back to November 2012