Final plans submitted for Chapelton new town
September 27 2012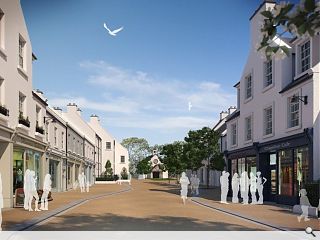 Elsick Development Company have submitted their final plans for the development of
Scotland's largest planned new town
on a 2,000 acre site, ten miles south of Aberdeen.
The refined masterplan includes the detailed design for the first phase of the site which will incorporate 802 homes and specifies an underpass rather than an overpass at a proposed access junction.
Further tweaks have also been made to the distribution of houses and landscaping, including a reduction in the amount of commercial space included in a neighbourhood centre to serve up to 8,000 homes.
Lord Southesk, director of EDC, said: "As part of the extensive consultation a number of important issues have been raised, which we have reviewed and worked hard to address. We have been very careful to ensure that the scheme and design refinements respect the concerns of those living within the surrounding area as well as the overarching vision for Chapelton: both are integral to building a new sustainable community for Scotland.
"Today's submission marks a major milestone in the development's progress and we hope that councillors will be able to review the Further Information Report at the Aberdeenshire planning committee meeting in November."
Architects who have contributed to the work include local and national firms, such as Covell Matthews, Benjamin Tindall Architects, Brooks/Murray Architects, Lew Oliver and Marianne Cusato.
Construction of phase 1 is expected to commence in Spring 2013.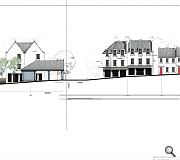 The proposed town is touted as a return to community-based living to provide a more pedestrian friendly, mixed-use environment.
Back to September 2012